Post by mssugarpop on Nov 4, 2011 13:42:10 GMT -5
"Do what you think is right, for it will help you make your own path in life"
[/center]
●●Mizuki Shimazaki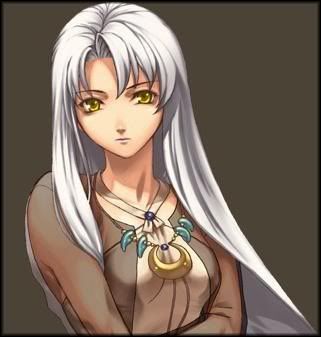 Alias: Shimazaki-sensei

Age: 28

Sex: Female

Personality: Mizuki is a very mature, motherly figure. She cares about others like they're her own children, and would do anything for them. Though, Mizuki always has her senses about her, so when she feels that something is wrong, she will not comply or she will do something about it. When dealing punishment, like a mother should with her child, she deals it with an iron fist. So though she cares, she's not a push-over, and she's very strong willed and knows what's right from wrong.

Bio: Mizuki's life has always been an ordinary one. In high school she was always a well-rounded student who did well and made her parents proud. She loved participating in school activities like festivals that are held each year. What she did love most in school was helping her classmates understand material, and their success made her proud of herself. Therefore, she decided to take the career path of a high school teacher. Being a high school teacher would allow her to open up more and be herself while still doing what she loved, and was very fond of the idea.
She became a teacher at the age of 20, and she's been at Ryokoku High School ever since then. The students always loved her and she was nominated for teacher of the month quite a few times. During all of her time at the high school, though, she never had any love interests. Her parents always thought it was strange how she never really liked any other men or had a relationship at least once, but then again Mizuki never thought about it. Yes, she had guy friends, but she never really took the word "love" seriously. Eventually, as she became about 22 to 23, her parents started to look down on her for not gaining a husband by that time. They were proud of her success over the years, but they at least expected her to find someone by then. Disappointed by this only fact, Mizuki became more distant from her parents. She told them less about her life and completely avoided the topic of marriage or love life.
She continued on at the school until present time, still never involved in anything close to a love life. Students still tend to ask her about such things, but she makes it plain and simple to them: she's just not interested. Or at least... in her mind, the truth is is that she just hasn't found a guy she likes.

One night Mizuki was coming home from school, she was staying over time to work on grading papers since she would have had to do it at home anyway. She did like midnight walks though. The school was far from her home, so she usually took overnight busses. Of course, she had to walk to her bus stop first, which was somewhere near Harborland. To check what time it was, she pulled out her cell phone that read 11:59pm. A split second after the time turned 12:00am, her cell shut off. That's peculiar... Seeing as it wasn't going to turn on again she put it away, but as she looked down towards the ground she saw there was blood. Then looking up all around her she saw that there were coffins standing all around and most things, even the moon, had a green hue to them. W-What the hell is this place? She walked on further to get to her bus stop, trying to get over the fear of the sudden dimension she was in. As she came to her bus stop she saw that another woman was there. As she took a closer look, she saw that it was her, but with a totally darker look. "Uh.. hello?" she asked her identical self. "'Hello?' I was expecting more of a proper greeting... you know, one that's proper for meeting your own shadow."
Her shadow kept saying things that angered Mizuki, making her seem like a person that was annoyed with the idea of family, that she hated the idea of getting married or doing what was expected of her. Mizuki tried to ignore these feelings, tried to refuse, but she realized that she did actually feel those things. So in result, she regretfully went with her gut and accepted the feelings, gaining her persona.


Persona: Titania



Arcana: Empress

Alignment: Freelance

Theme Song: "Rakuen" by Do As Infinity

Weapon: Halberd

Other: Physical attributes:
Hair: White
Eyes: Bright amber yellow
Height: 5'6''
Weight: 123 lbs
Her clothing style is that of a sophisticated woman. She wears glasses when she does stuff that requires reading.